[Press Release] War on Remote Work Misguided Amid Variants, Restrictions
August 10, 2021
2021-09-14 17:10
[Press Release] War on Remote Work Misguided Amid Variants, Restrictions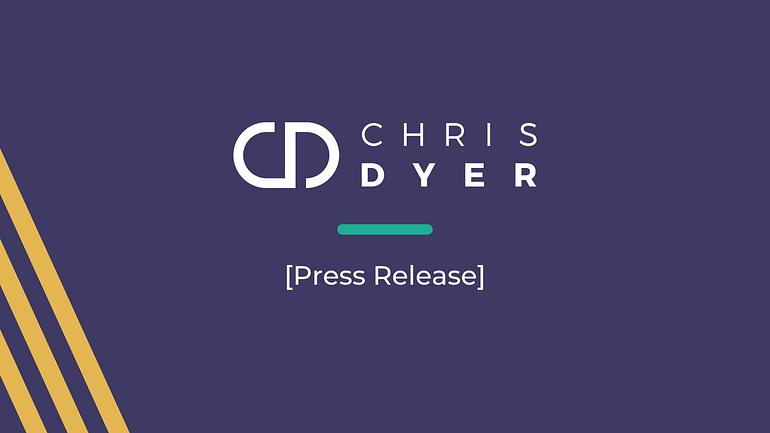 [Press Release] War on Remote Work Misguided Amid Variants, Restrictions
Remote work expert Chris Dyer weighs in on debate over returning to office
FOR IMMEDIATE RELEASE – Jonathan Lockwood (jonathan@lookinla.com) Tue., Aug. 10, 2021
LOS ANGELES—The war on remote work is misguided, says Chris Dyer, a remote work expert, and internationally renowned consultant. As Covid-19 variants rage, corporations battle returning to the office. And, workers are standing their ground on remote work.
"The question is not about whether you offer remote work or not, but how," said Dyer, author of Remote Work. "Remote work saves lives, improves livelihoods, and expands opportunity and production across demographics and regions.
"When we look at the observed setbacks from remote work, and anecdotes shared to discount the overall benefits of remote work, what we are seeing is the failed implementation of remote work, not the failings of remote work itself," added Dyer. "When we see companies and workers struggling with remote work, it is because of processes, culture—things that can be improved to achieve success."
"We are entering Remote Work 2.0. We can gain insights from the last year of experiential data to improve the state of remote work. Companies and workers, and society as a whole, benefit from remote work done well," added Dyer. "It is clear from the recent developments with variants and ramped-up restrictions that remote work is one of our greatest tools to rebuilding our businesses, communities, and our economy."
"Workers are standing their ground on remote work, and companies would be wise to listen to what they are saying in survey after survey," concluded Dyer. "There shouldn't be a war on remote work, there should be a war on remote work done poorly."
###
Background
The Centers for Disease Control and Prevention (CDC) updated its mask guidelines in late July 2021. The CDC recommended Americans, including those fully vaccinated, wear masks in public indoor settings "in areas with substantial and high transmission." These areas include a huge portion of the U.S. right now. While some companies are pushing for returning to the office, others have kicked back their return-to-work dates to October, including Apple and Google. Lyft and DoorDash have pushed their office return dates to 2022.
About Chris Dyer
Chris Dyer is the founder and CEO of PeopleG2, where he manages 30 full-time remote employees and 3,000 independent contractors. PeopleG2 is routinely ranked one of the best places to work and has been listed as one of Inc.'s 5000 Fastest-Growing Companies. Having made the transition to remote during the recession in 2009 with stunning success, Chris Dyer is now a world-renowned expert on remote leadership and productive company culture. His commentary is featured regularly in leading media outlets such as Fast Company, Forbes, Inc., BBC, NBC and The Telegraph.