***MEDIA ADVISORY*** BOOK SIGNING @ SALT FINE ART: Remote Work
August 20, 2021
2021-08-27 5:14
***MEDIA ADVISORY*** BOOK SIGNING @ SALT FINE ART: Remote Work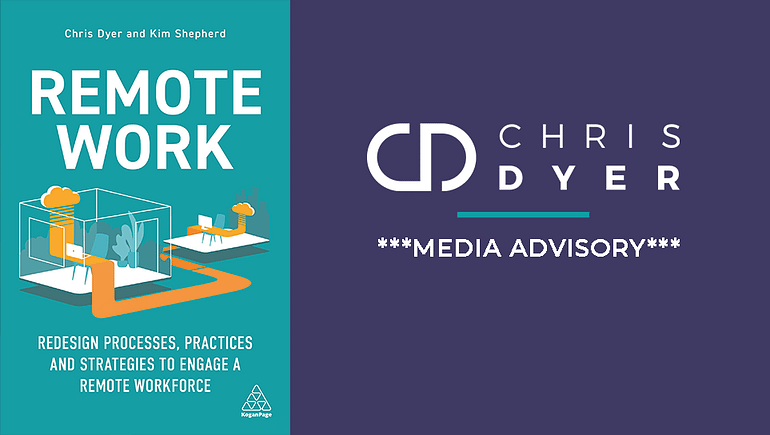 ***MEDIA ADVISORY*** BOOK SIGNING @ SALT FINE ART: Remote Work
Dyer and Shepherd host event with other authors and artists
MEDIA ADVISORY – Jonathan Lockwood (jonathan@lookinla.com) Fri., Aug. 20, 2021
The remote work experts will be holding their book signing at Salt Fine Art for an artists and authors event Aug. 27 5:00-8:00 p.m. Local artists Cecilia Paredes and Olga Sinclair will be at the event as well.
"We are looking forward to having an event that brings together authors and artists in the perfect haven for creators and innovators," said Dyer. "We will be signing books and offering wine, cake and snacks—and best of all, good company."
WHO: Chris Dyer, Kim Shepherd, Ceclia Paredes and Olga Sinclair

WHAT: Book signing, artists and authors event

WHEN: Aug. 27, 2021 5:00-8:00 p.m.

WHERE: Salt Fine Art
1043 N Coast Hwy
Laguna Beach, CA 92651
###
Chris Dyer is the founder and CEO of PeopleG2, where he manages 30 full-time remote employees and 3,000 contractors. PeopleG2 is routinely ranked one of the best places to work and has been listed as one of Inc.'s 5000 Fastest Growing Companies. Having made the transition to remote during the recession in 2009 with stunning success, Dyer is now a world-renowned expert on remote leadership and productive company culture. His commentary is featured regularly in leading media outlets such as Fast Company, Forbes, Inc., BBC, NBC and The Telegraph.
Kim Shepherd was the CEO and co-owner of Decision Toolbox, a recruitment solutions provider, which became an entirely virtual company in 2002. Based in California she is a recognized thought leader by organizations including the Human Capital Institute and a frequent keynote speaker.
Learn more about Salt Fine Art and its rich history here.