[Press Release] Remote Work Improves Equity, When Done Well
August 16, 2021
2021-08-27 5:20
[Press Release] Remote Work Improves Equity, When Done Well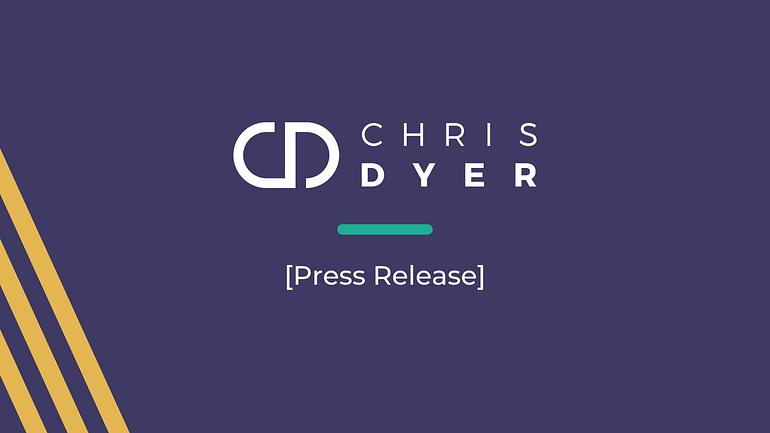 [Press Release] Remote Work Improves Equity, When Done Well
Unfairness, inequality and remote work as "status symbol" caused by remote work done poorly
FOR IMMEDIATE RELEASE – Jonathan Lockwood (jonathan@lookinla.com) Mon., Aug. 16, 2021
LOS ANGELES—While it's a given that some roles demand in-person performance, some workers are finding employers dragging them into the office while letting others remote work from cabanas. The widening divide on remote work is pitting workers against employers, and businesses against cultural changes. But it doesn't have to be that way, says remote work expert Chris Dyer.
"If remote work options are given arbitrarily or it is given sparingly except to attract certain talent, remote work could be seen as a perk or as a status symbol," said Dyer. "The strongest foundation moving forward as a leader is to be remote first. Flexibility first."
"Recognizing it is not always possible for all employees, flexibility may be constructed based upon job, location, responsibilities and team dynamics," added Dyer. "But when offering remote work is prioritized, leaders can eliminate needless complexities."
"When we shed the needless complexities, we free up potential for an organization and boost opportunity, inclusion and empowerment across demographics," underscored Dyer. "Lower-income workers see economic savings, families see relief, minorities see increased belonging, workers with disabilities see a revolution in working and women are given stronger security in the workforce."
Per American Progress, lower-income workers are more likely than higher-income earners to commute and incur exorbitant childcare costs, with co-parents working different shifts, all contributing to a divorce rate six times the national average. Remote work alleviates these stresses on working families. Black workers face a more difficult workplace, but when remote working 64% report better stress management and 50% report an increase in belonging. Women especially benefit from remote work and companies offering remote work can tap talent and address the record-breaking drop in women in the workforce, which reached a 33-year low amid the pandemic.
"Push back on any of these well-documented findings stems from remote work done poorly, not remote work done well," added Dyer.
###
About Chris Dyer
Chris Dyer is the founder and CEO of PeopleG2, where he manages 30 full-time remote employees and 3,000 contractors. PeopleG2 is routinely ranked one of the best places to work and has been listed as one of Inc.'s 5000 Fastest Growing Companies. Having made the transition to remote during the recession in 2009 with stunning success, Dyer is now a world-renowned expert on remote leadership and productive company culture. His commentary is featured regularly in leading media outlets such as Fast Company, Forbes, Inc., BBC, NBC and The Telegraph.